Press
Estala Skin Care Announces Made-To-Order Acne-Fighting And Anti-Aging Skin Care Line
Estala Skin Care is pleased to announce a line of made-to-order anti-aging skin care products and products for acne-prone skin.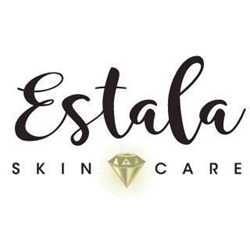 MIAMI (PRWEB) MARCH 21, 2018
Estala Skin Care is pleased to announce a line of made-to-order anti-aging skin care products and products for acne-prone skin. The new skin care company, which launched just last year, is shaking up the industry by offering powerful skin care products that have been carefully formulated by doctors and pharmacists and are made fresh, so users never have to worry about how long a product has been sitting on a shelf. Estala Skin Care products are FDA-approved and are never tested on animals.
Complete Anti-Aging Skin Care Line
Included in Estala's made-to-order skin care products is the complete anti-aging regimen. The complete skin care set is designed to treat signs of aging in both men and women. Created to fight signs of aging in mature skin, Estala's anti-aging line includes a revitalizing toner, cell repair serum, eye cream, skin-lightening cream to reduce hyperpigmentation, and a moisturizing cream with CoQ10 (Coenzyme Q10). Estala Skin Care's anti-aging products include powerful ingredients like retinol to reduce fine lines and wrinkles, as well as hydrocortisone to help reduce inflammation.
Skin Care Regimen For Acne
Estala's acne-fighting skin care regimen attacks acne from two sides. These skin care products include both salicylic acid and benzoyl peroxide, two frequently used acne-fighting ingredients. Salicylic acid helps to exfoliate the skin and remove buildup while benzoyl peroxide kills bacteria that causes acne. The acne regimen also offers two paths to clear skin, one for oily skin and one for normal skin. Along with salicylic acid and benzoyl peroxide, these products include retinol to promote cell turnover, unclog pores, and reduce dark spots caused by acne. Interested customers can learn more about which skin care line is right for them on Estala's website.
About Estala Skin Care
Founder of Estala Skin Care, Esta, was involved in a serious car accident in 1987. For 30 years, she underwent numerous surgeries to repair damage, which understandably left her facial skin scarred and in an overall poor state. After trying multiple creams, serums, and lotions that promised miracles and did not deliver, Esta took matters into her own hands with pharmacy-made and doctor-approved skin care products that worked. Today, Esta sells these anti-aging and anti-acne products that are formulated specifically for skin that does not respond well to other over-the-counter or prescription facial care products. Esta's products are made-to-order with pharmaceutical-grade ingredients. This means they never sit on a shelf or in storage, and are delivered to buyers freshly made. In order to offer customers total skin care, Estala also offers beauty products like a "Hollywood Mirror" with high-definition glass and bright LED lighting, as well as beauty accessories for iPhones.
ALWAYS FREE SHIPPING
For more information on Estala Skin Care products, please visit https://estalaskincare.com/