How to Use Estala Acne Products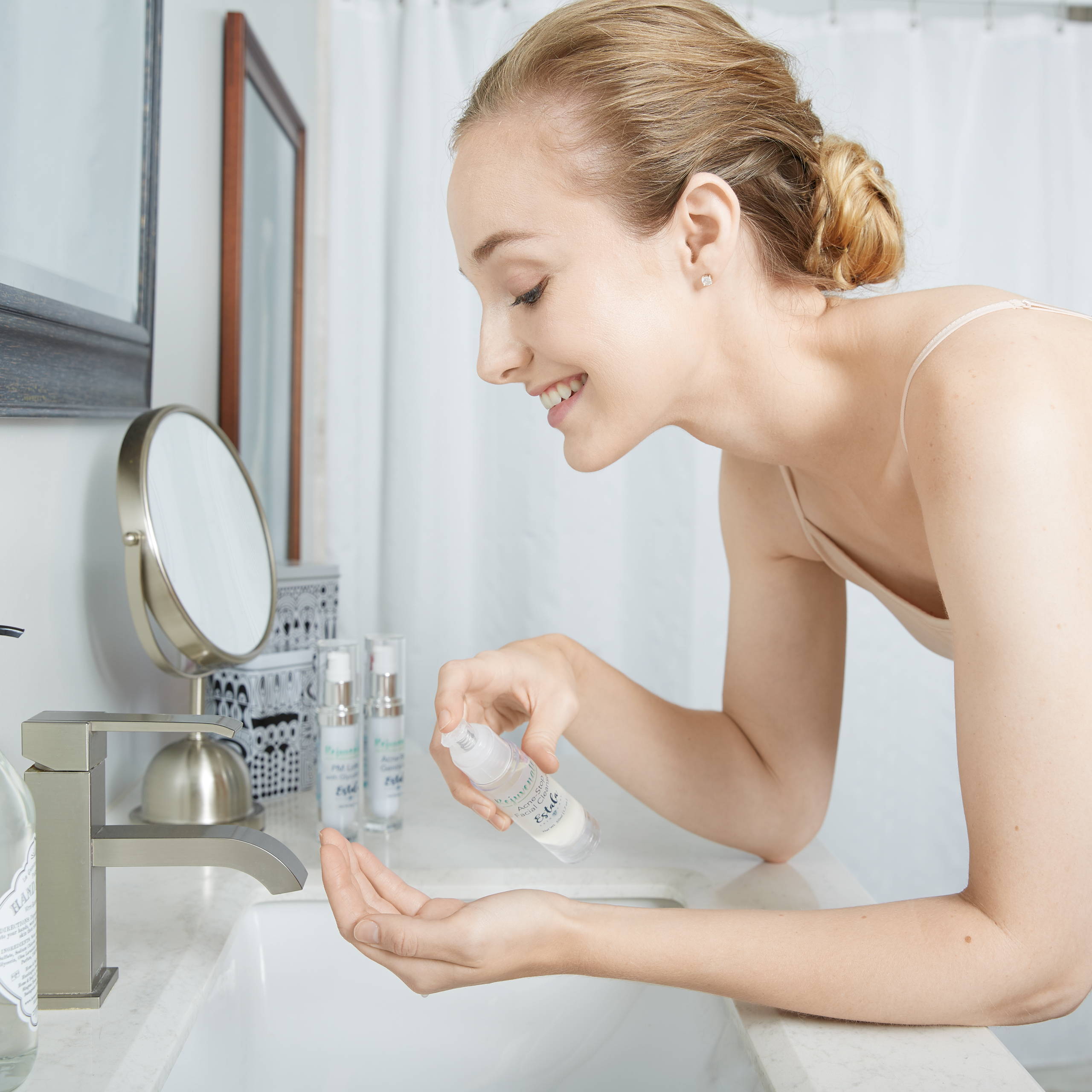 Use the Acne-Stop gentle face cleanser for acne as directed, rinse gently with warm water and pat dry with a clean towel.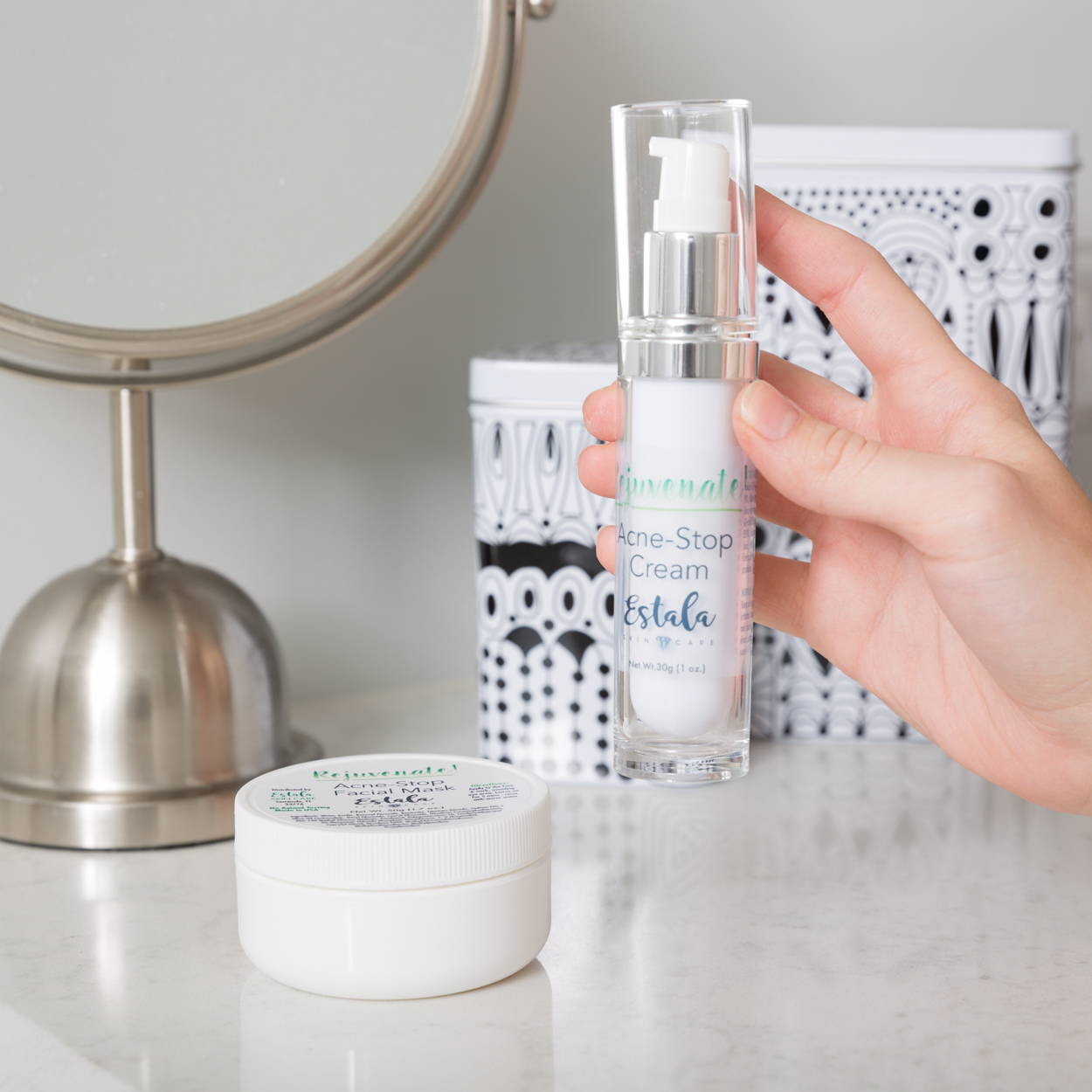 For oily skin, apply our Acne-Stop cream, and for normal or dry skin, use our hydrating Acne-Stop gel. Apply as directed.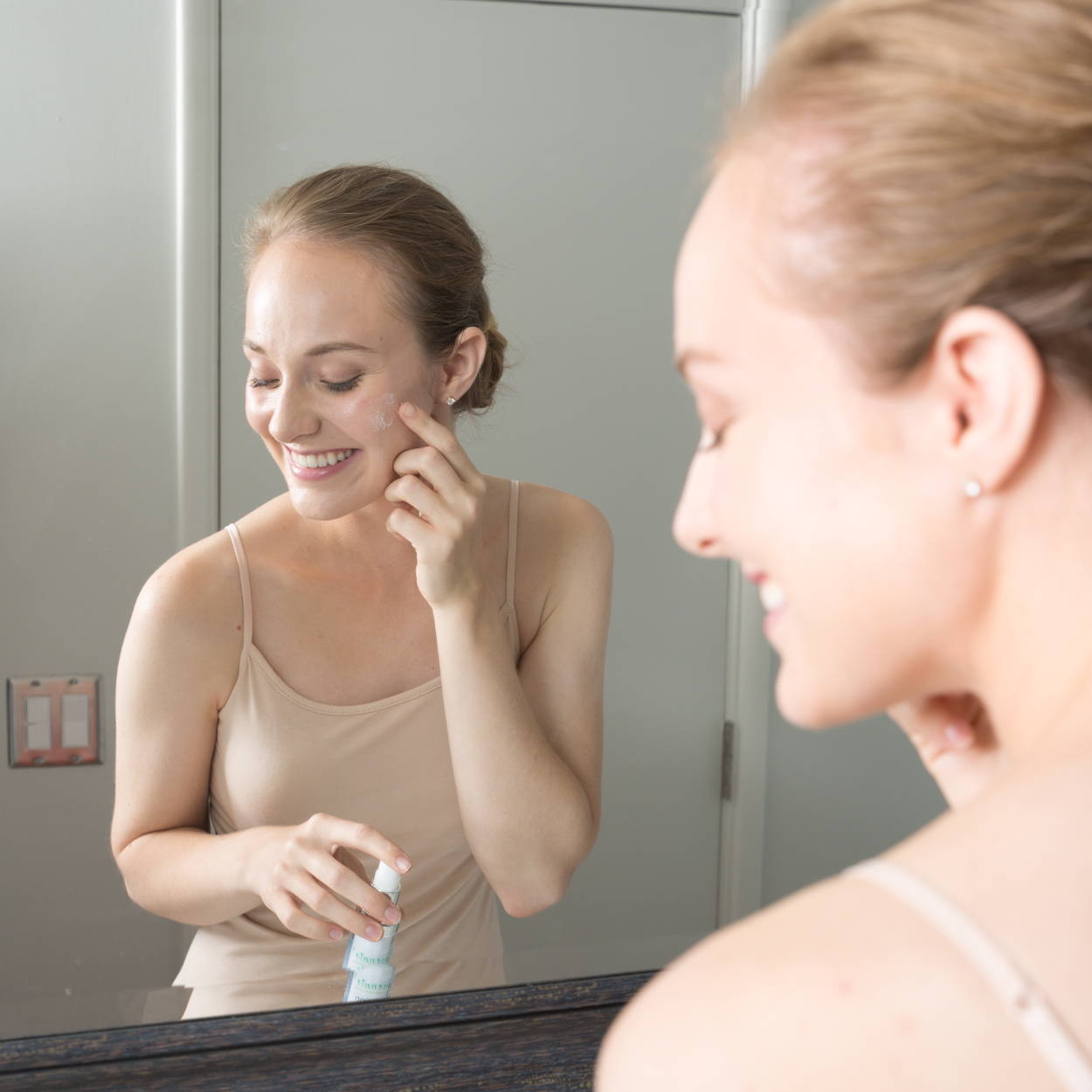 Apply PM hydrating face lotion to clean skin and allow to absorb. Follow with either Acne Stop or Triple Action Gel.
To truly clear acne, it's important to touch the skin as little as possible and avoid sources of irritation including squeezing, rubbing, picking, excessive sun exposure, pore-clogging cosmetics, etc.
To help get rid of acne scars and reduce hyperpigmentation, follow this complete skin care routine with our Lighten UP PM skin lightening cream.